How to choose the right cut resistant gloves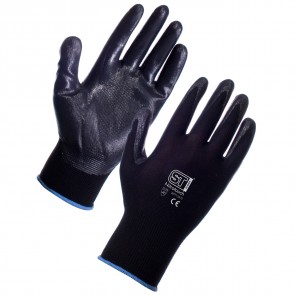 Reporting of Injuries, Diseases and Dangerous Occurrences Regulations (RIDDOR) and Health and Safety Executive (HSE) statistics indicate that over 15% of all accidents in the workplace are cuts, and of those cuts, one third are accidents in which the wrists, hands and fingers receive cut injuries.

Don't all gloves present some kind of cut resistance?

There are a lot of myths or misunderstandings around hand protection. For example, no gloves are cut proof. There has been a huge around of progress in the field of cut-resistant glove technologies over the past decade, which include Kevlar, Dyneema and even stainless steel, however none of these can be used to create cut proof gloves.

As with any technology, hand protection can be an expensive. When choosing gloves you need to understand the level of cover required, average wear time and the number of potential injuries to work out what's the best kind of hand protection for your worker's and your own protection. Please contact one of our PPE specialists who are on hand to help you determine the best form of hand protection for your working environment and how the use of the right gloves can have a beneficial impact on your budgets.

There are any range of gloves available on the market and most of them offer some form of protection but it's important to understand the types of cut hazards you are likely to face and the way the gloves handle those hazards.

Materials used in cut resistant gloves

There are many different materials that can be used to increase the cut resistant nature of gloves, these include: aramid (more commonly known by the brand name Kevlar), High Performance Poly Ethylene (HPPE) and special PVA yarns, steelfibre and fibreglass yarns. In addition gloves are generally coated in materials to create: latex gloves, nitrile gloves or polyurethane gloves.

In food preparation such as buttery, it's common to see chainmail gloves to be in use, however these are generally considered too expensive and impractical for the construction workers to use on building sites.

Cut resistance is worked out based on the EN388 or ISO 13997 standards:

EN388 is worked out by determining the cut resistance of the glove based on the how many rotations it takes to cut through a glove based on a load of 5N. Cut ratings for the safety gloves are then placed on a 0-5 scale with the number increasing to represent the increased number of cycles required to make the cut (and therefore the increased levels of cut resistance) ie Level 0 = 0-1,2, ongoing up to Level 5 which tops out at 20 cycles.The ISO 13997 standard is worked out by using a razor blade which is pressed into the glove at high pressure.

As a builders merchants in Lancashire we supply hand protection to tradespeople and construction firms throughout the country. Please find our full range of cut resistant gloves and other safety gloves online, or alternatively to speak to one of our hand protection PPE specialists, please get in touch with 01772 786000.