How dangerous is construction dust?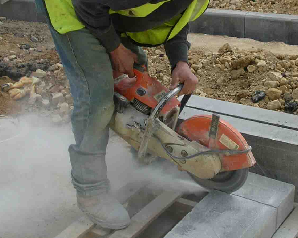 All construction sites generate a certain amount of dust and if you work on one you may be exposed to construction dust so it's important you think about how you will mitigate the risk.

Research carried out by the HSE indicates that around 500 deaths a year of construction workers in the UK may be caused by silica in dust.


Whilst construction workers are naturally the highest risk from this construction dust, the HSE also estimates around 4,000 people die each year from COPS linked to their working environment.

Although we generally refer to this dust as Construction Dust there are three different types of dust found on a construction site, namely silica dust, non-silica dust and wood dust.

A lot of things in construction contain a high amount of silica, you get it in sand and sandstone of course, as well as concrete and mortar which is released as fine dust when construction materials are cut, drilled our ground down.

Other products don't contain a lot of silicon at all, such as gypsum, cement, limestone and these constitute the kind of products that create non-silicon dust.

Wood is one of the most widely used construction materials and comes in softwood and hardwood forms, as well as composite materials that contain glues such as MDF.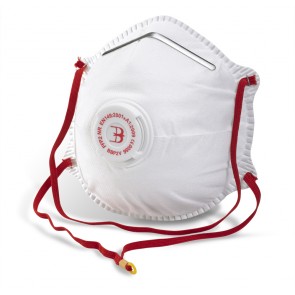 Breathing in these dusts, even for a short period of time can have serious implications for the life of a construction worker, with conditions including lung cancer, silicosis, chronic obstructive pulmonary disorder and asthma.

Most of the conditions construction workers face from breathing construction dust takes a long time to produce symptoms; however some such as silicosis can come on relatively quickly. With most construction dust diseases by the time you've noticed the effects the damage has already been done.

To mitigate the effects of construction dust it's essential to protect yourself and your team with the right respiratory equipment.

As a builders merchants based in Longridge and supplying tradespeople and building firms throughout the UK, we also have a huge range of PPE including dust masks and other dust filtering devices. View our range of respiratory equipment or to speak to one of our PPE specialists please call 01772 786000.